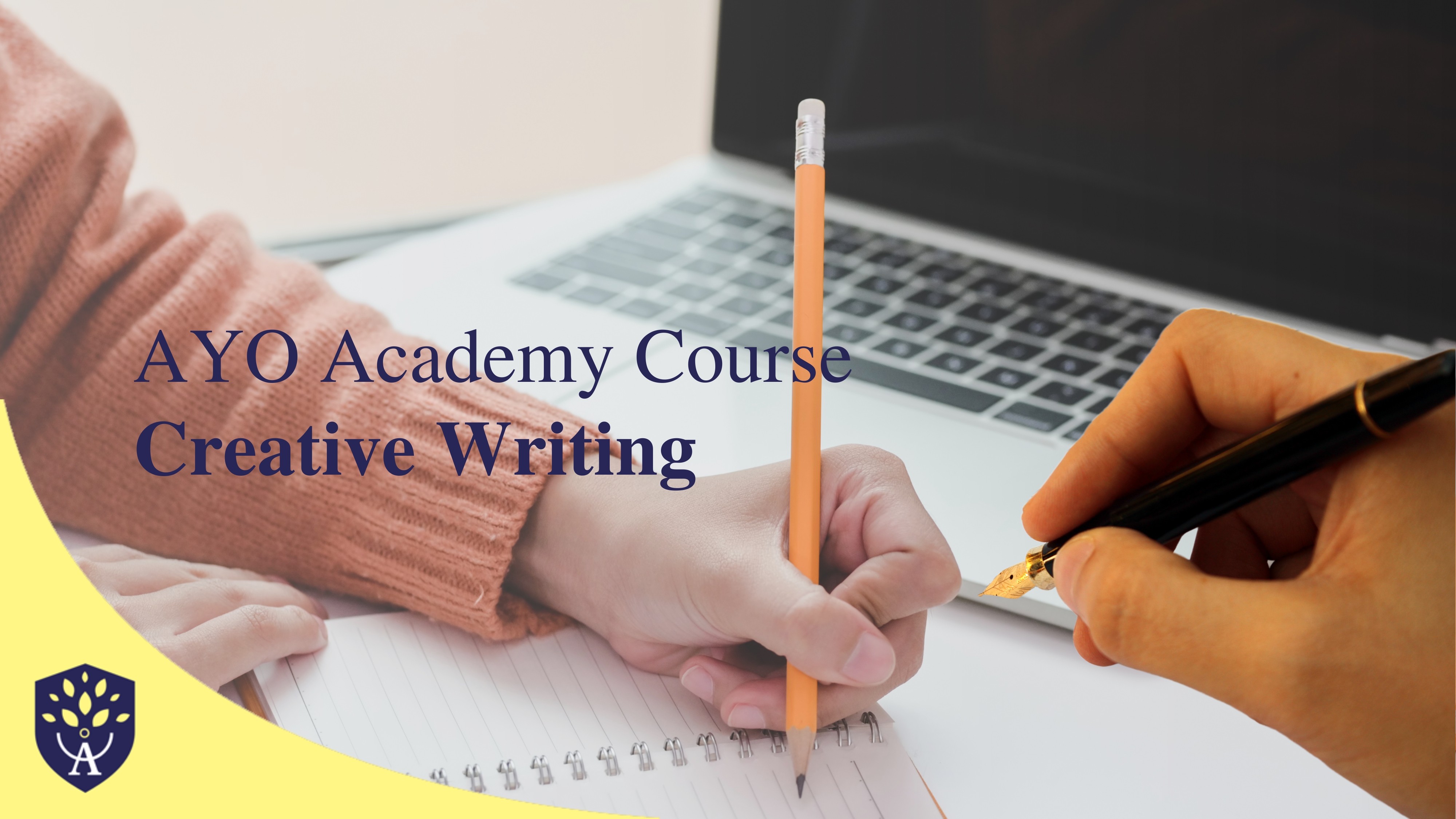 What Will You Learn?
The two major umbrellas of Creative Writing are Creative Nonfiction and Creative Fiction.

1. Creative Nonfiction

"Nonfiction" means writing based on actual events, persons, and experiences. Some forms of creative nonfiction include:

Personal Essay – here, the writer shares their personal thoughts, beliefs, or experiences.

Memoir – captures the writer's memories and experiences of a life-changing past event.

Narrative Nonfiction – a factual event written in a story format.

2. Creative Fiction

The bulk of Creative Writing literature is found under the Creative Fiction category, such as:

Short Story – shorter than a novel, containing only a few scenes and characters.

Novel – a full-blown plot line with multiple scenes, characters, and subplots.

Poem – uses specific rhythm and style to express ideas or feelings

Screenplay – script to be used for film production (e.g. movies, video games.)
Course Content
Introduction
A. About Creative Writing

B. Why Is It Important to Learn Creative Writing?
Module 1: Creative Writing 101
Module 2: Creating Fictional Characters
Module 3: Setting and Atmosphere
Module 4: How do we start from ZERO?
Student Ratings & Reviews
No Review Yet