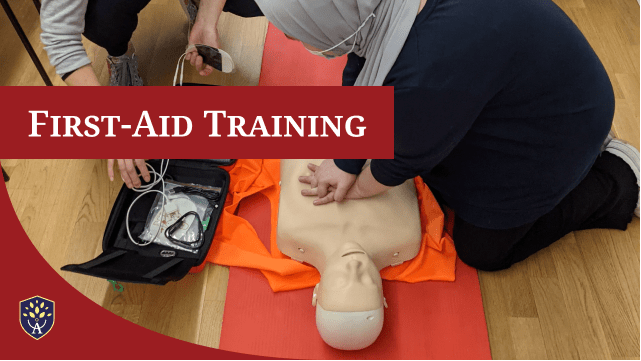 About Course
Explore stepping in to help when an emergency occurs, preservation of life, preventing illness or injury from escalation, promoting recovery, relieving pain, and protecting the unconscious.
Learn first-aid studying cases and problems with interactive learning, discussions, and weekly quizzes.
Determine the candidate's qualification with assignments and exams.
Gain First Aid knowledge to identify and eliminate potentially life-threatening hazardous conditions.
What Will You Learn?
Step in to help when an emergency occurs and make appropriate decisions for First-Aid care

Preserve life, prevent harm and promote recovery

Transfer and deliver care during a medical emergency care for a variety of forms of sudden illness
Course Content
Module 2
Module 3
Module 4
Module 5
Module 6
Module 7
Module 8
Final Exam
Student Ratings & Reviews
No Review Yet