Introduction to Community Development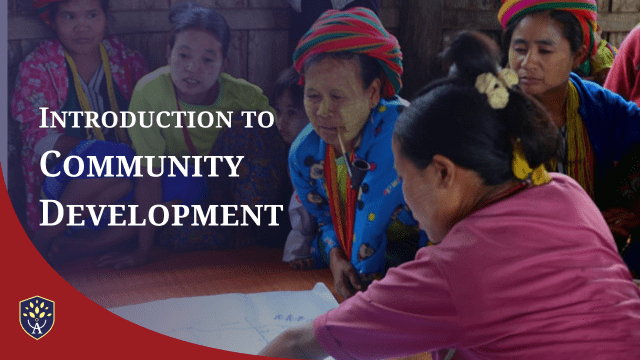 About Course
Course formation – This is a modular course and there are a total of three units.
First week – reading, quiz, reflection questions
Second week – reading, quiz, reflection questions
Third week – reading, two case study reflection questions and one process ideation question
About reference – The authors, Kenny and Susan, of the book "Developing communities for the future" are from Melbourne, Australia. They give remarkable insights about the nature of community development in the Chapter 1 of their book which the author has designated as a main reference for this course. Based on the knowledge and insights from the book, the author has organized the course format in three simplistic modules so that students can understand what it is like to be a community development practitioner.
Frank Tesoriero and Gary Paul Green also have their own remarkable insights in their respective books which the author has used as side references for this course.
The themes for each module are :
Terminologies
Important insights into community development
Process Ideation
Show More
What Will You Learn?
Gaining new insights and in-depth knowledge of what community development is

Getting a foundational idea of how to effectively engage in real-life community development work and projects
Course Content
Module 1: Terminologies
1.1. Community

1.2. Development

1.3. Community Development

1.4. Emancipatory Politics

1.5. Subsidiarity

1.6. Participatory Democracy

1.7. Deliberative Democracy

1.8. Representative Democracy

1.9. Quiz for Module 1

1.10.1. Reflection Question 1

1.10.2. Reflection Question 2

1.10.3. Reflection Question 3
Module 2: Important Insights
Module 3: Process Ideation
Student Ratings & Reviews
No Review Yet