Introduction to Indonesian Language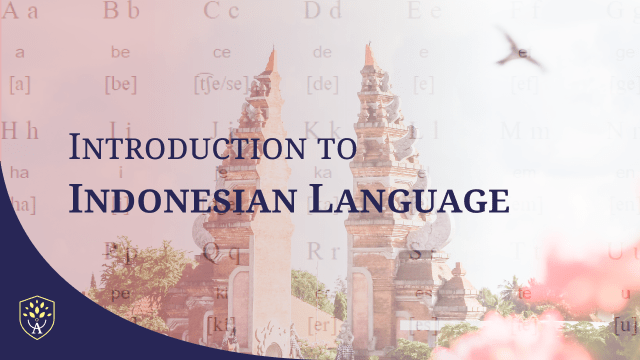 About Course
This course is offered to help youth to learn the basics of the Indonesian Language and its manner. This is achieved by helping students have a clear:
Understanding the introduction in Indonesian language
Understanding the standard manner of the Indonesian language
Getting to know the fun fact of Indonesian Language
What Will You Learn?
Having the basic Indonesian Language skill

Understand the manner of Indonesian standard

Free E-Certificate of Completion
Course Content
1. Get to Know Indonesian Language!
1.1. Speaking in Bahasa Indonesia for 1 Minute and 30 Seconds Straight

1.2. Learning Indonesian Language is Easy!

1.3. Even Kurt Hugo is able to learn it in 7 DAYS!

1.4. Assignment: Let us know what's yours!
2. Indonesian Alphabet and Greetings
3. Personal Pronouns and Numbers
4. Indonesian Language Challenge
Student Ratings & Reviews
No Review Yet