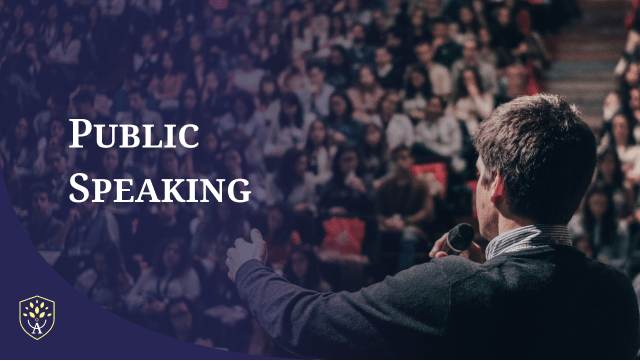 About Course
Public speaking is needed for high school students. Schools may provide a method to practice public speaking. However, they never tell us how to do it in a better way. Teachers and schools give opportunities to present a presentation, give speeches, give ceremonial speeches, etc. People who already have good public speaking skills will improve and stand out. Meanwhile, people who are shy and afraid of crowds may be stuck with this. This course will be a platform where we learn together. 
Public Speaking Course will be held in a combination of non-virtual and virtual courses. This course will provide several materials, such as reading materials, video references, and learning videos.  PSC also encourages students to practice their public speaking by completing the project assignment.
Show More
What Will You Learn?
Every student who has the same obstacles and fear in public speaking can learn and grow together.

The students can relate to the materials and have the motivation to learn and learn again.

In the end, the students will be able to do public speaking in a better way especially for several occasions that they usually find at school or college.
Course Content
Basic of Public Speaking
1.3. Boost Confidence and Comfortable Situations for Public Speaking

1.4. How to Conquer Public Speaking on a Birthday Event, Event Welcoming Words, etc.

1.5. How to Conquer Fear of Impromptu Public Speaking?
Presentation and Deliver Ideas Skills
Final Project
Student Ratings & Reviews
A very good method is shown here, a complete way to learn about public speaking.
This course is very useful to learn about new knowledge and insight when it comes to public speaking.